Welcome
Welcome to StAndrew's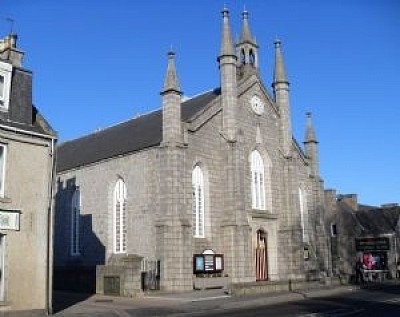 A warm welcome awaits you at 
St. Andrew's Parish Church, Inverurie, Aberdeenshire.  
Please browse our website for details of our services and other activities.  
To listen to recordings of our Sunday services, please visit the 'Listen again' section of our website.
Entry is by the main Church door.
A congregation of The Church of Scotland
registered as a Scottish charity: SC008791
ST ANDREW'S IS AN OPEN AND INCLUSIVE CHURCH.
At St Andrew's we affirm the dignity of all God's people. 
We welcome into the life of our church: 
people of every age, gender, race, country of origin, ethnic heritage, sexual orientation, mental or physical abilities or condition, education, marital or economic status, cultural, or religious background. 
All people are welcomed and affirmed at the Lord's Table and at ours.